Charlotte, NC. – UNC Charlotte recently earned a Clean Fuel Advanced Technology Project grant which enabled the University to purchase a vehicle battery monitoring system.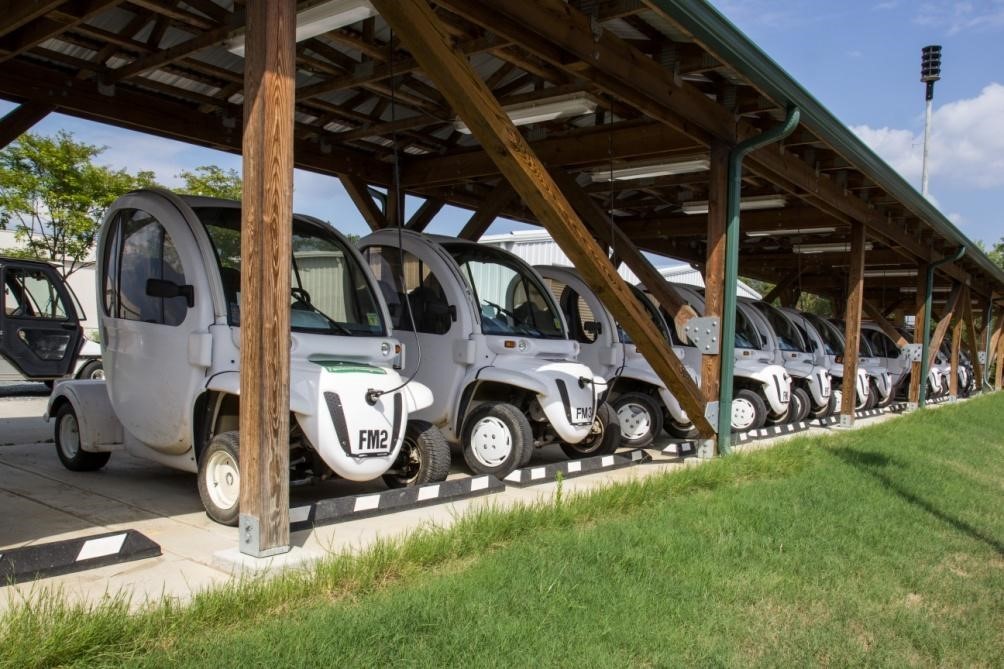 The system was purchased from VEBAR, a locally-owned electric fleet battery monitoring company. The battery monitor checks, measures and calculates all essential battery parameters to determine the health of the battery. When a problem is detected, it is reported wirelessly to vehicle technicians. This 24/7 automated monitoring and reporting system makes it easy for motor fleet technicians to proactively analyze and determine if any battery maintenance is needed. Thousands of dollars in savings can be realized if issues are identified before a vehicle's battery warranty expires, or before small issues become expensive problems. Initially, the VEBAR system will monitor up to 20 electric vehicles at UNCC.
The N.C. Clean Energy Technology Center of N.C. State University and the state Department of Transportation funded the grant.
Vebar is a leading provider of cutting-edge battery monitoring solutions for industrial electric vehicles including forklifts. Vebar's proprietary technology and web based battery monitoring system for traction batteries, uses wireless battery sensors, wireless displays and 24/7 monitoring and reporting services that can be deployed globally.
AUTOMATIC RECOGNITION OF BATTERY FLEXIS charger automatically recognizes [...]