CALCULATE YOUR TOTAL SAVINGS: TYPICAL PAY BACK TIME IS LESS THAT 1 YEAR!
It is our mission to educate battery owners and users while equipping them with the necessary information, knowledge and tools to make a difference in their battery room as they pursue higher efficiency, significantly cut energy cost and drastically lower repair bills .
Please contact us with your list of your batteries and chargers, so we can calculate your personalized savings.
ELIMINATE COSTLY MANUAL BATTERY CHECKS AND HEALTH RISKS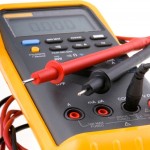 Battery manufacturers and specialists all recommend regular battery checks. This is a manual and time consuming task, that not every technician really likes to do. He or she has to bend over the battery, manually measure voltage and density of every single  battery cell and take notes. Later on  the results have to evaluated … and the necessary conclusion have to be made. It often happens that the reported values are not the real values, sometimes it takes weeks before measurements are evaluated  … .
Our Battery Sensors consistently measure, analyze and report 24/7. Human error is eliminated, resulting in improved efficiency and the elimination of costly man hours.
By eliminating manual battery checks, technicians will be less exposed to acid, fumes and electric shock , along with the risk of chemical explosions.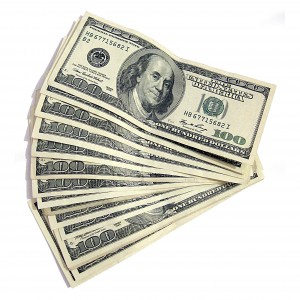 When only one cell in a battery pack fails, this is usually only noticed weeks or months later, when more cells fail due to added stress, or hopefully during a manual checkup.
Excessive heating of a battery, too low electrolyte level, … often goes un-noticed until the battery starts smelling or badly
underperforms. The result is always the same: a damaged battery that lost a big part of its useful- life, expensive repairs and sometimes replacement of the whole battery. Late detection of battery failure is daily reality!
With a battery sensor installed, every underperformance of a battery is detected and alarms are immediately reported. This results in early and efficient information to the right people, small repairs, and eliminates un-noticed and damaging battery or charger problems.
DECREASE VEHICLE DOWNTIME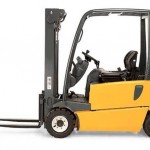 Constant monitoring and regular reporting gives you the correct information to plan ahead. You will know the complete history of every battery, when to plan battery repairs, replacement and how to prove the necessities.
The system gives you the facts and figures, so you do not have to guess anymore.
Batteries keep your warehouse running, unless they are not at full capacity to deliver. We make sure you know, months before issues become critical and costly.
REDUCE CHARGER IN-EFFICIENCY
Battery chargers come with different technology, charging curves, charging factors and built-in control systems.
No monitoring system can change the efficiency of your battery charger, but our monitoring systems can detect how your chargers really performs!
It constantly logs important battery data, charging curve, charging factor, equalization, …
You need to know the performance of your chargers, in order to make informed decisions for the future.
During charge, the battery sensor constantly diagnoses the charge. If -for any reason- an anomaly is detected, (overcharge, under-charge, over- or under-temperature, … ) it is immediately reported to avoid damage to the battery, and to improve security.
VEBAR charger sensors can shut the charger down automatically, if an issue or exception is detected.
It is generally accepted that equal use of batteries and cooling after charge results 25-30% increased battery life.
Especially since the Vebar system takes batteries with issues out of the queue, it drastically lowers further battery damage.
The sophisticated 24/7 battery analyzing function of every Vebar Battery Sensor, results in very early detection of future problems. Usually, issues are detected months before a technician or user can.