Vebar is an OEM independent designer, manufacturer and provider of cutting-edge sensor technology for the Material Handling Industry.
Our industrial monitoring solutions and power products are specially designed to provide tremendous value and reliable performance in the most demanding applications. All our wireless sensors are engineered for extremely for fast and easy installation and are built with industrial grade electronics.
Our wireless products are approved for global deployment and our offered solutions are engineered to be compatible with any OEM assets you want to monitor or manage.
Vebar's wireless sensors work out of the box,  without using or interfering with your company Wi-Fi or local networks. Whether you want to monitor 10 or more than 1,000 assets in your facility;  Vebar's proprietary wireless battery- charger- and vehicle sensors report data, alerts and utilization to your cloud portal – 24/7, fully automatically.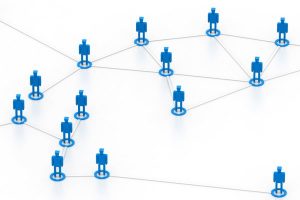 Our dynamic and experienced team goes to great lengths to assist customers to choose the best solution, and to assist in the best possible way.
We always put the customer first, and our goal is for you to achieve yours. That is why we strive for 'Excellence' in our communication with our partners and customers.
We love technology, and are always on the lookout for new trends in our industry. We are always improving our technology and designs, and adjust quickly to the needs of our customers!
Vebar is comprised of individuals and partners from all over the world, bringing together the unique skillsets, perspectives and technology of our multi-national team.  Technology and global market evolution make our world smaller and emphasize the need for expanding our product offerings to meet the ever changing demands of our customers. We welcome the opportunity to consult with customers from around the world on their exciting projects.
It is our mission to be excellent not only in the quality of the product we deliver, but also in service that we provide. We focus on the needs of our customers. We understand that even the best products are nothing without quality people to support them. That is why we strive every day to provide unparalleled customer service in an efficient and timely manner.
Vebar sensors manufactured under ISO 9001:2000 standards
Use of high end industrial grade components for a secure 24/7 operation
Highest reliability with quality on-board micro controller and memory
Gateway all-in-one main boards
Extreme low power consumption
High-performance and extremely durable
Fast ROI (return of investment)
Low TCO (total cost of owner ship)
TOTAL PURCHASING CONVENIENCE
Demo units and application software available
Stock available
Fast & secure product delivery
Knowledgeable sales and technical staff
Up to 7 years of service and support available
Up to 5 years extended warranty available
Very competitive pricing
Credit cards, check, money orders, and wire transfers accepted
With Vebar you have access to hard- and software development services
Tested firmware Changes are implemented overnight, without the need for on-site hardware swap ! It all happens wireless –over the air.
Building products to your specs
We adhere to industry standards to promote excellence in everything we do. Vebar sensors and Gateways are manufactured in Europe and the United States and undergo quality control of the highest standard.
Vebar products undergo 100% pre-delivery testing to ensure the highest level of quality and reliability. We guarantee a trouble-free product.
Vebar RF modules have FCC Approval (USA), and are Manufactured under ISO 9001:2000.
This wireless communication technology also hold approvals for use in Europe, Australia, Canada and Japan.