When you invest in your business, you want the best return on your investment. You have many options, so you need to compare and make sure you made the right decision. Please compare this list of specifications with other systems on the market, go for our test package and you will come to the conclusion VEBAR offers a lot more for a lot less.
We think Batteries, Chargers and Forklifts every day – all day! Contact us, to experience how our passion benefits you.
OEM-INDEPENDENT SOLUTIONS
Every asset management solution uses sensors that are installed on Batteries, Chargers and forklifts.

Every Vebar Forklift Monitoring Solution can be installed safely on any type, make and brand of Vehicle.
Forklift, Turret trucks, Pallet trucks, Reach Trucks, Tuggers, … all can be wirelessly monitored with any version of Vebar Connect™ monitoring system.
Every Vebar Battery Monitoring & Select Solution can be installed safely on any type, make and brand of battery.
Flooded Lead-Acid batteries, Gel Batteries, AGM Batteries, Lithium Batteries …. all can be wirelessly monitored with any version of Vebar's RF Battery Sensor since 2007.
Every Vebar Charger Monitoring & Select Solution can be installed safely on any type, make and brand of charger.
Ferro-resonant, HF, Pulse, Fast Charge, Opportunity charge, Conventional charge… all can be wirelessly monitored with any version of Vebar's RF Charger Sensor.
Every Vebar on-board video recording Solution can be installed safely on any type, make and brand of Vehicle.
A series of customized brackets and bolts makes drill-less installation easy.

All monitoring settings and alarm thresholds can be customized to meet your specifications.
VERSATILE MEASURING CAPABILITY
The Vebar sensor is suitable for batteries from 6V to 96 V. Thanks to the innovative built-in auto-scaling, the voltage measurements are amazingly accurate. There is no need to use different sensors for different battery voltages. Our stocking dealers like this very much. It means less stock, and easy installation on any battery.
BATTERY SENSORS MONITOR 24/7
Vebar battery sensors monitor, diagnose and inform you 24/7, during charge as well as during discharge.
VEBAR SYSTEMS OFFER AUTOMATIC FAULT DETECTION AND MESSAGING
20+ programmable fault settings. Customizable alarm thresholds.
Vebar sensors diagnose every second of the day, and immediately inform the users
in the battery charging room (wireless displays) and people on the road (Email)
when issues are detected.
FCC APPROVED INDUSTRIAL WIRELESS RF COMMUNICATION

Vebar does not use Infrared (IR.) to communicate. (too slow, very short range, light sensitive, transmission is blocked by common materials) With VEBAR, no need to use expensive and sensitive data cabling to connect sensors to battery chargers and inter-connect all your chargers.
VEBAR uses industrial grade, wireless RF technology in every sensor and Gateway. This robust communication technology was specifically designed to communicate data through hostile RF environments that are common in commercial and industrial applications.
This technology doesn't interfere with your existing (and already overcrowded) Wi-Fi network, and is approved for worldwide use! Fast, reliable, secured and wireless remote communication.
ACID AND WATER-RESISTANT.

The sensor's industrial grade electronics are protected by an epoxy based potting compound, making it acid resistant and water proof beyond military standards.
Your traction batteries have to operate in harsh conditions: extreme temperatures, water, acid, shocks, hoisting, … .
VEBAR's sensor hook-up cables are Military grade: they are acid- and heat-resistant, and show extreme physical strength.
RESISTIVE SHUNT TO MEASURE CURRENT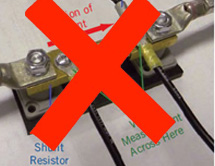 Vebar's patent pending current sensor can be installed in seconds on a wide range of power cables with different diameter. No need to cut cables, just clamp-on any power cable and fix with included tie wrap.
The commonly known resistive shunt (used by most other systems) has shown some significant downsides:
– no electrical isolation, presenting noise and potential safety hazard.
– Insertion loss, resulting in heat (energy dissipation) and voltage drop,
difficult to install.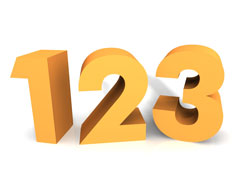 A complete VEBAR battery monitoring system consists of battery or charge sensors, a Gateway,  and information display(s) in charging room.
Since these 3 main components all communicate wirelessly with each other, there is no need to install data cables. Installation is super easy!
Step 1: Connect sensors to battery or charger
Step 2: Attach Gateway to wall, and plug in standard power
Step 3: Attach Display(s) to wall and plug in standard power cord.
Vebar battery monitoring comes standard with installed automatic fault detection and messaging without human intervention.
REAL TIME GLOBAL ACCESS IN 1-2-3: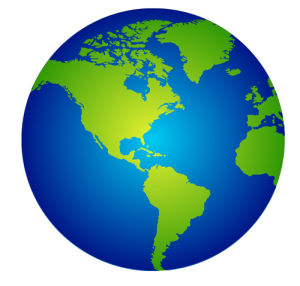 VEBAR battery monitoring systems can easily be accessed remotely.
Connect the Vebar Gateway in the battery charging room to your network.  (When you order your Vebar system, you have the option to choose your Vebar gateway with wired, wireless or cellular communication hardware) NO fixed IP address necessary, any standard internet connection will do ! NO expensive server or a trained IT guy needed.
Shut down and restart your Vebar Gateway.
Download and run the Vebar application on any PC or windows laptop. Log in, and choose your preferred Gateway to remotely monitor, manage, reprogram and download logs.